Divers are by nature an intrepid bunch. We're the ones willing to travel far and wide to see what's out there — what's under there. We epitomize the words of Thoreau, who said, "Go confidently in the direction of your dreams. Live the life you have imagined." And we believe Walt Disney's famous line, "All our dreams can come true if we have the courage to pursue them."
If your dream of the "perfect" vacation can be arranged by making a 1-800 phone call and booking an all-inclusive resort package that includes a complimentary shuttle bus from the airport, good for you. We've done it a time or two and there's nothing like having someone else handle all the details while you just relax. This type of vacationing is packed with value-added benefits and it's perfect for families traveling with young children and also for multigenerational travelers, as there's always something for everyone — usually without even leaving the resort's property.
If you are new to dive travel, and even if you're not, it is always best to seek the expertise of your local dive center and dive travel specialist. They can help you get started with a trip that matches up well with your current level of dive experience. Once you've made a few relatively easy trips you might wish to think about traveling to farther reaches. In order to enjoy the true rewards and avoid potential pitfalls of remote dive travel, you'll need more than confidence and courage and a bit of blind luck. This article will help you plan your next big adventure.
 Be judicious with packing, but don't be cheap. You are probably spending thousands of dollars to get somewhere that you may never visit again, so go ahead and splurge on an extra bag, especially for carrying spare camera gear.
~ Allison Vitsky Sallmon, photo pro and trip leader
The Pursuit
In order to go confidently in the direction of your dreams, you need to decide what it is you're dreaming of. We suggest you use a version of the journalist's information gathering formula known as 5W1H, which stands for "what, where, when, who, why and how." Our trip planning usually starts with "what" as in, what do we want to see? This type of diving is called target-specific or mission-oriented diving. Like many adventurous divers, we have a list of marine creatures we'd like to see and experiences we'd like to have.
Let's say we identify humpback whales as our target. We start by finding out where divers routinely encounter humpback whales, and when. The "when" is important here, because humpback whales are migratory creatures. They're not likely to change their migration routes just to match up with your vacation schedule. Once we've nailed the geography and seasonality we search for operators that provide whale trips (the "who") and learn how they go about it. Next up is another important how — how much does it cost — and what's included in the cost? Lastly, we consider why we'd like to go on this particular trip. We literally ask ourselves, why are we doing this? This is an important and often overlooked aspect of dive travel planning. Having a clear idea why we're doing what we're doing helps us align our goals and expectations with our personal travel preferences and our budget. Doing this type of research helps us plan a trip that's as close as we can get to our dreams. When done thoroughly, it also helps prevent travel nightmares, too.

 Be patient and never lose your cool with airline employees or local officials. And always have a book to read.
~ Di Doreian, instructor and trip leader
The Planning
Once you've done your initial research about the destination you wish to visit, it's time to start planning. The more remote the location, the farther out you'll need to plan. Give yourself at least six months or more when targeting adventures half-a-world away.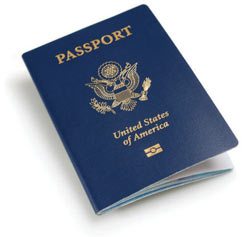 If you don't have a passport, apply now. If you have a passport, make sure it is valid for six months after the last date of your intended dive travel. For new applications and renewals, visit usps.com/passport/.
Decide whether you wish to apply for Global Entry, which is your ticket to the fast-track lanes at airports. A one-time nonrefundable $100 application fee is required. Visit the U.S. Customs and Border Protection website at cbp.gov and select "Global Entry" to learn more.
Enroll in the Smart Traveler Enrollment Program (STEP), which is a free service of the U.S. Department of State's Bureau of Consular Affairs. The STEP program allows U.S. citizens and nationals traveling abroad to enroll their trip with the nearest Embassy or Consulate. To learn about the many benefits of this program, go to step.state.gov.
Let's say you've decided to join a diving expedition on a live-aboard boat with a limited number of spots available. Before you place your deposit, make sure you understand the reservation policy and related cancellation terms. These sorts of trips often require full payment well in advance and their cancellation policies are straightforward but strict.
Next, arrange insurance coverage. Naturally you'll want dive equipment insurance and diving accident protection. Several companies offer comprehensive coverage, including Divers Alert Network® (diversalertnetwork.org), Dive Assure® (diveassure.com) and Global Rescue® (globalrescue.com). A simple web search will get you started. You should consider trip-cancellation coverage, too. This covers you in the event that some unforeseen situation happens, forcing you to cancel a trip after its cancellation date has passed, including natural disaster, accident or illness (yourself or a close family member) or some other snafu like getting selected for jury duty.
The Internet has made booking air travel easy, but when your dive travel plans include several flights using more than one air carrier, it pays to rely on the expertise of a professional travel agent. On more than one occasion we've needed to rebook flights during a trip. This is where the help of an agent can save the day.
 Bring a journal and some small gifts (like pencils and hair ties) to give to local kids. Spread love and joy along the way.
~ Blake Miller, photo pro
If your dream trip has you flying someplace where you'll meet up with a boat, it's a good idea to allow a full 24 to 48 hours between arriving at the destination and boarding the boat. This offers you time and peace of mind in case of flight delays or misrouted luggage and it also allows you ample time to rest up and after being cooped up on an airplane for hours on end — and you can get in some local sightseeing, too.
Once your trip reservations are managed, consider what you'll need in terms of scuba training and equipment for your adventure. Some operators have strict certification requirements for certain types of diving. If you don't show proof of advanced training (with a c-card), you might be denied the opportunity to partake in some diving activities. (This is in the tour operator's fine print and yes, it's legal, so don't fuss.)
Gear-wise, if you'll be snorkeling with whales, you might consider swapping your open-heel fins and booties for a pair of full-foot fins that are easier to get on and off quickly. And for scuba trips offering multi-day, multi-dive trips, consider a backup dive computer. Be sure to check water temperatures, too, in case you need to select exposure protection different from what you normally wear. A hooded vest is a great layering accessory for those multi-dive days. Ditto for a windproof jacket. If you haven't picked up an underwater camera yet, go for it. Cameras are available in every price range and you'll want to record lasting images and videos of your trip. Ask the staff at your dive center for help getting started, and put in a little practice time to so you'll get good results on your adventure.
Take half as much clothing and twice as much spending money as you think you'll need.
~ Eric Peterson, manufacturer
You might be dreaming about a "screen free" trip — no cell phones, no laptop — but chances are, if you're venturing far far away for more than a week, you'll want wi-fi access and the ability to make international calls, even if only to make a quick check-in with family, or in the event of an emergency. Contact your cell phone provider to learn about service where you're headed. If you have a smartphone you might be able to use international roaming during your trip, which is convenient — but isn't cheap. Here's an assignment for you: Google "how to use mobile phone for international travel." You'll find lots of useful tips that could save you a fortune in data roaming charges. Consider buying an inexpensive "unlocked" mobile phone and purchasing a local prepaid SIM card when you arrive at your destination. Another option is to familiarize yourself with software applications like Skype, WhatsApp and Viber that allow you to use an Internet connection for texting, calling and video chats. For free. And check out Facebook Messenger, too.
If you'll be traveling with a laptop and you're not already familiar with some form of cloud-based storage, here's more homework for you. Of course, you'll want to back up your computer files to a hard drive that remains in a safe place at home, but it's good to be able to send to/retrieve from cloud-based storage if necessary while abroad. And be sure to invest in a few big-gig portable USB drives for storing and sharing trip photos on the fly.
Next, check with your credit card issuer to find out if they charge a "foreign transaction fee." Depending on the card, these fees can be as much as 4.5 percent of your purchase. Every single time you use the card. For international dive travel, it's worth it to shop for a card that offers $0 foreign transaction fees. Notify your credit card company that you will be traveling so that your card does not get frozen because of suspicion of fraud. Also, familiarize yourself with your card's cash-advance policy, just in case you run short of funds while abroad.
 Pack clothing in space-saving compression bags. And bring a sink stopper and some laundry soap for hand-washing bathing suits and clothing.
~ Barry & Ruth Guimbellot, photo pros and trip leaders
The Preventing
Stuff happens. But when we adopt a "prepare for the worst, hope for the best" strategy, we can usually prevent or at least manage travel-related problems easily enough.
The first line of prevention is the photocopy. Scan copies of all pertinent travel documents and details — your passport, travel documents and itineraries, driver's license, credit cards, insurance cards, medical information and scuba certification cards. Prepare an emergency contact list with names and phone numbers/e-mail addresses of family and friends who have agreed ahead of time to assist if you ever need help while traveling. Once you've compiled all this information, leave a copy with a trusted family member or friend at home. We copy the info onto a couple of portable USB drives. We carry one with us (on a keychain that cleverly disguises the USB) and seal the other in an envelope that we give to a friend, with instructions that it be opened only in the event of an emergency. Then upload the information to a password-protected cloud-based storage system.
Be sure to label all your devices with your name, phone number and email address. This can prove helpful, for instance, if you accidentally leave your tablet in the airplane's seatback pocket. We order return address labels for this purpose that read, "reward for return." Check out online printers like Vistaprint.com to create your own labels.
 I always travel with a well-stocked first aid kit that includes liquid bandage and high-grade medical tape.
~ Matthew Malczewski, instructor and yacht crew
That "picture/thousand words" thing? It's especially true when your luggage goes missing. Using our cell phone's camera, we photograph each piece of luggage — and each bar-coded luggage tag as it's being placed on the bag at the airline ticket counter. On two occasions this practice has resulted in our getting missing bags returned to us as quickly as possible. On one occasion the ticket agent asked us to text the photo of the missing bag to her personal cell phone. She then texted it to a co-worker in the baggage area of our departure city and using the photo he was able to "eyeball" the bag and get it on the next flight to our destination.
Another means of helping your bag get where it's going is to make sure your contact info and your itinerary is able to be viewed from outside and inside each piece of luggage. We print a copy of our travel itinerary (including info for a local contact such as a hotel, boat or tour operator), place it in a clear plastic "sheet protector" and put it on top of each piece of luggage before we close it. We use clear plastic packing tape and a business card-sized piece of paper to secure the same info to each bag's handle. (Luggage tags will work for this, but the tape has less chance of getting ripped off during transit.)
If you're fond of gadgets there is no shortage of "smart" luggage tracking devices now on the market that enable you to track your luggage anywhere in the world using GPS technology. To learn more, search the web for "luggage tracking devices for travel."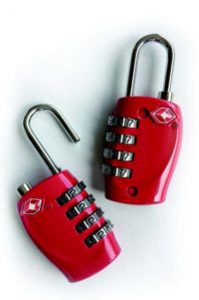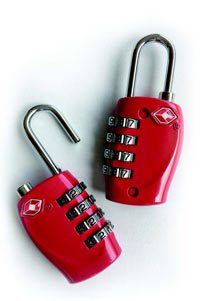 Lastly, make sure you secure your luggage with a TSA-approved lock or heavy-duty cable tie. This won't guarantee your bags are safe from theft while in transit, but it does serve as a good deterrent. (If you use cable ties, include a small supply in a zip-type plastic bag at the top of your luggage, requesting that inspectors use the ties to re-seal the bag once they've completed the inspection.)
Even more important than your personal belongings is your personal health and safety while traveling. When preparing for a "big" trip, it pays to be in good physical condition. If you don't already have a regular cardiovascular fitness routine, start now. And stick with it. You should remain current on vaccines against tetanus and hepatitis, but it's also good to find out if other vaccinations or prescriptions are recommended for travel to your intended destination. Visit the Centers for Disease Control and Prevention website (cdc.gov) for information you can discuss with your physician.
 Put fabric softener sheets in your luggage to repel bugs and keep your luggage smelling nice.
~ Rosalind Nicklin, trip leader
The Packing
Since the bulk of our luggage allowance goes to dive gear, cameras, electronics and accessories, we're total minimalists on clothing and toiletries. We each pack a three-day supply of fast-drying sportswear that we can hand-wash and hang dry, two bathing suits and a wide-brimmed hat. (That, and we usually buy a couple souvenir t-shirts at our destination.) Our dive travel apparel consists of a wicking tank top, a lightweight long-sleeved shirt, quick-dry pants, a zip-front hoodie and a pair of sturdy sneakers. By dressing in layers we pack less in our checked luggage and still have the clothing we'll need to protect against sunburn and mosquito-borne illnesses. We're also big fans of the photographer's "safari" vest — one with lots of zippered pockets. (Yes, it increases the "nerd" factor, but those vests are so darn handy for long trips.)
We've got toiletries and first-aid items pared down to just a few must-haves and we shop for the rest when we arrive at our destination. But here's our top five never-travel-without items: a multi-purpose tool/knife (with bottle opener and corkscrew), a Sharpie permanent marker, duct tape, cable ties and a few heavy-duty zip-seal plastic bags. The uses are endless, so just trust us on this and include these items in your travel arsenal.
Some Perspective and a Prescription
Perhaps the most important items you can travel with aren't things you can stuff into a suitcase. By this we mean it's important to carry with you a sense of humor, a heap of patience and willingness to view situations from new vantage points. After all, the very reason we travel is so we can enjoy new adventures, meet new people and experience different cultures along the way.
 Don't pack your fears.
~ Dennus Baum, safari leader and photo pro
Even after months of planning every detail of your big adventure, stay flexible and adapt to whatever comes your way. If you've planned a target-specific dream trip to see whales or dolphins or great white sharks, don't be disappointed if your dream gets denied. Despite the fact that dive operators do everything possible to make it happen, the ocean isn't a petting zoo and sometimes the "big stuff" doesn't show up. As an adventurer, a roll-with-it attitude will serve you well.
And the best thing of all about adventure travel? It turns out science has proven it's good for you! So there you have it. Now, stop by your local dive center to have a chat about where in the world to visit next and start planning.
Story by Cathryn Castle Garcia & Guilherme Garcia