STORIES IN THE NEWS tell us all about issues of declining biodiversity and damage to coastal areas and we ask ourselves, "Why isn't someone doing anything about these problems?" The good news is — someone is.
The Caribbean Challenge Initiative (CCI) was launched in 2008 in response to the crisis facing the Caribbean's marine and coastal resources. A coalition of Caribbean governments, companies and partners began working together to enhance the conservation of their marine and coastal resources.
Participating members, including eleven governments and fifteen companies, have formally declared their commitment to marine and coastal conservation and have agreed to take action to help achieve the initiative's two major goals: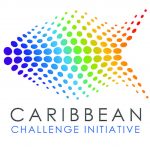 Conserve and effectively manage at least 20 percent of the Caribbean marine and coastal environments in member countries by 2020. As part of this goal the CCI governments have committed to protect sharks and rays across the Caribbean region and cause a dramatic acceleration in the transition from fossil fuels to alternative energy sources over the next five years. Also, the plan is to establish a clear regulatory framework that delivers a systemic and regional approach to conservation of the marine and coastal environment. These efforts will be supported by the sharing of best practices, scaling of new technologies and streamlining of regulatory processes applicable to renewable energy.
Put in place fully sustainable finance mechanisms that provide long-term, reliable funding to ensure a healthy marine and coastal environment into the future. The Caribbean Biodiversity Fund (CBF) is the realization of that goal and creates a stabile finance structure to provide funds to support conservation and sustainable development throughout the Caribbean. It currently manages US$70 million through a conservation focused endowment (US$43 million and a sinking fund to support Ecosystem-based Adaptation (US$26.5 million). Further financial commitments have been received from The Nature Conservancy, the Government of Germany through the German Development Bank (KfW) and the Global Environment Facility through The World Bank and the United Nations Development Program.
The organization serves as a voluntary, informal and innovative platform uniting a coalition of governments, the private sector and partners around collaborative action to conserve and sustainably manage the Caribbean's diverse marine environment. Since its inception, CCI has galvanized new funding, concrete action and has supported Caribbean governments in meeting their conservation and sustainable development commitments. CCI describes itself as an "action shop" emphasizing tangible impacts.
Five countries (Dominican Republic, Haiti, Puerto Rico, St. Kitts and Nevis and the United States Virgin Islands) have achieved or surpassed the 20 percent benchmark. The remaining countries (The Bahamas, British Virgin Islands, Grenada, Jamaica, St. Lucia, St. Vincent and the Grenadines) are actively pursuing plans for declarations to meet their commitments by 2020.
At the recent meeting in St. Lucia, the CCI Steering Committee also announced the creation of its 2020 road map, a series of national level activities across the CCI countries to celebrate the countries which have met the "20-by-20" goal and also to encourage those still working towards their commitments.
There have already been successes realized through the CCI.
*The Dominican Republic declared 31 new marine/coastal protected areas totaling just over 3.2 million acres.
*The Bahamas added over 11 million acres of marine and coastal environments to their protected area system.
*St. Kitts and Nevis declared a new marine managed area (MMA) that encompasses a two mile (3.2 km) radius around the entire island nation and includes 60 percent of its nearshore marine and coastal areas.
*Haiti has joined the CCI and will be working to conserve the vital marine and coastal resources so many of its people rely on.
*Along with these conservation milestones, a complex sustainable finance architecture has been launched. As it continues to grow, it will ensure the longevity of CCI achievements for future generations.
The members will continue their discussions and report on their progress during a meeting at the 4th Annual Caribbean Challenge Initiative and the Caribbean Biodiversity Fund Week held the week of June 17, 2019 in St. John's, Antigua and Barbuda.